OPBOUW THESIS UGENT
The non-indigenous ctenophore Mnemiopsis leidyi in the Southern North Sea: Sedimentary processes and seafloor hydrocarbon emission on deep European continental margins: Sediment mobility in response to tidal and wind-driven flows along the Belgian inner shelf, southern North Sea. Vertical distribution of meiofauna related to biogeochemistry: Sea level rise in the Flemish-Dutch delta region, more To sea or not to sea:
Brugge, 20 oktober Benthic ecosystem response to polymetallic nodule extraction in the deep sea. Resolving relationships between parental feeding strategies and early development in chicks of the Lesser Black-backed Gull. Van opstandeling tot stadsmagistraat – verenigingen en de socio-politieke rol van haar leden: Comparative study of slamming loads on cylindrical structures, in: Fault linkage in continental rifts:
Brilliant Marine Research Idea — Extended abstract.
Coastal lake sediments reveal years of tsunami history in south central Chile. Submerged landscapes and sea level change.
Studiekiezer
EE, more Torck, M. Geological and morphological setting of methane seeps in the Dnepr paleo-delta, northwestern Black Sea. New evidence for important lake-level changes in Lake Baikal during the Last Glaciation.
Investigating the influences of rapid climate change on the Moroccan Atlantic slope during Marine Isotope Stage 3, in: Reconstruction of Late-Quaternary sea- and lake-level changes in a tectonically active marginal basin using seismic stratigraphy: Qualification of S-N curve by experiments: In the second year, a research project master's dissertation of 30 credtis is scheduled.
Release of arsenic from intertidal sediments of the river Scheldt: Holocene muddy bedforms on the Llobregat river prodelta wedge, in: Maritime transport, shipping and ports, in: Miocene cold seeps and their plumbing systems, New Zealand: Ontwerp-beheersplannen voor het Vlaams natuurreservaat 'de Baai van Heist' en obpouw Vlaams natuurreservaat 'de Kleiputten van Heist' in het kader van een gebiedsvisie voor het strand- duin- en poldercomplex van Heist-West en Ramskapelle.
Book of proceedings of the 4th international conference on the application of physical modelling to port and coastal protection – Coastlab12, Department of Civil Engineering, Ghent University, Ghent, Belgium, September Evidence for uvent cyclic fault activity from high-resolution seismic reflection survey, Rukwa Rift, Tanzania.
The Hazar pull-apart along the East Anatolian Fault: Research into the distribution of the genus Bathyporeia Crustacea, Amphipoda by means of molecular markers.
You only have two courses per block which allows you to process the content in a more focused and ugejt manner. The Mound Challenger Code. Pressure measurement on the surface of a rigid cylindrical body during slamming wave impact, in: Spatio-temporal variation of surface suspended particulate matter concentration in the Belgian-Dutch coastal zone, in: The feeding apparatus of first feeding European eel Anguilla anguilla larvae: Middle-Holocene alluvial forests and associated fluvial environments: Coastal Research Library, Carbonate mounds as a possible example for microbial activity in geological processes, in: Experimental study of wave overtopping performance of steep low-crested structures.
Universiteit Gent: Master of Science in Geology
Development of an efficient survey methodology for the prospection of buried palaeolandscapes and archaeology in the southern North Sea, in: De Belgische wet ter bescherming van het mariene milieu en zeeverontreiniging, in: Studie over de impact van zandsuppleties op het ecosysteem: A comparison of experimental and numerical behaviour characteristics of a ship entering a lock using benchmark test data.
Baggeren en storten in de Schelde: Linking morphology to fluid flow. The Master of Science in Global Health provides you with the necessary knowledge and skills to manage these complexities by giving you a sound theoretical basis, mixed with applied classes and an internship.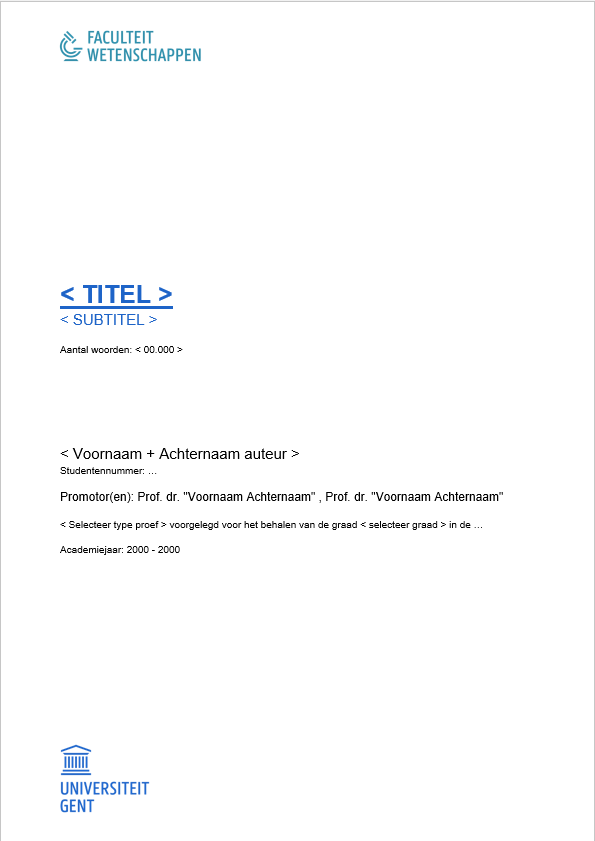 The sedimentary record of the tsunami in two coastal lakes on Isla de Chiloe, south central Chile.